Trees require basic maintenance to stay healthy and lush. But taking proper care of your trees is no easy feat! Fortunately, Neumann & Sons Tree Service has an expert team available to meet your needs.Our tree professionals are bonded and insured, so you can rest assured knowing your yard is in good hands. From basic tree trimming services to emergency tree removal services in Paso Robles and San Luis Obispo County, CA, our specialists are available year-round to protect your family and improve the appearance of your property.
Broad Tree Care Services
Instead of getting up on a ladder and trying to trim your own trees, leave this job to the pros. We provide knowledgeable tree cutting services for crown reduction and tree trimming in Paso Robles, CA. We'll keep your trees not only looking great, but healthy and strong too! Here are a few of the professional services we provide throughout the region:
Tree trimming and tree pruning
Tree inspection and tree maintenance
Cutting, cabling, bracing and restoration
Crown reduction
Emergency Tree Removal Services
Situations may arise when homeowners require emergency service to deal with downed or damaged trees. If a tree is in danger of falling on your home, automobile or nearby utilities, call us right away for emergency tree removal services in Paso Robles, CA. We'll take it down before it has a chance to do any damage. We work weekends, so you'll never be sitting around waiting for us to get to your tree job.
Our skilled tree maintenance specialists also specialize in treating issues before they can spread to other trees on the property. If there's a dead or decaying tree, call us to remove it before it has a chance to sap moisture and nutrients from other nearby trees.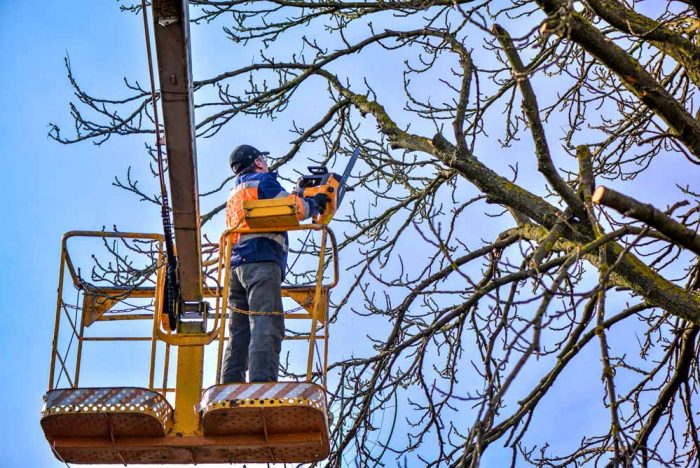 Schedule Tree Trimming Service or Removal
Offering residential and commercial tree care in Paso Robles and beyond, Neumann & Sons Tree Service has the knowledge and experience to keep your outdoor space looking its best. To learn more about our scope of tree cutting services, including stump removal, contact us today at 805-440-7853.